Conditions Treated at Core Health Spine & Rehabilitation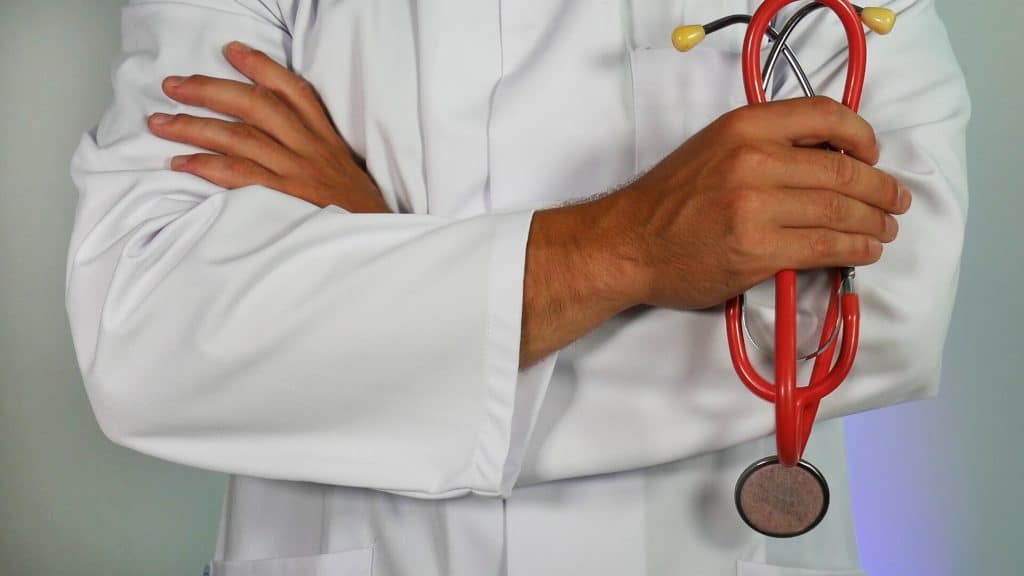 At Core Spine & Rehabilitation, our chiropractic team is able to treat a wide variety of conditions that our chiropractors treat. We understand that you have a wide range of concerns when you come to see us. That is why our chiropractic team treats a variety of conditions. If you are looking for a list of conditions chiropractors can treat, it would be our pleasure to help you. Take a look at the conditions below, and learn more about how our team can help you. We look forward to working with you!
Core Spine & Rehabilitation Offers a Variety of Treatments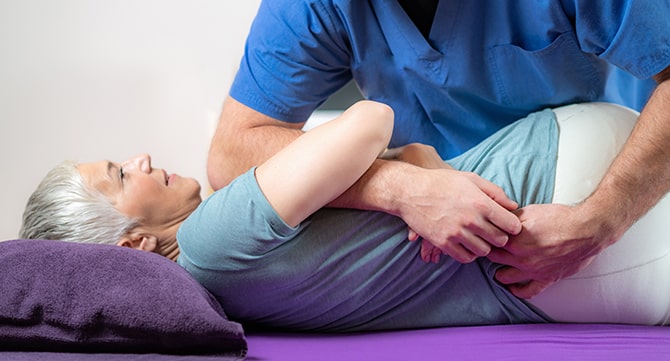 At Core Spine & Rehabilitation, we believe that our patients should be in control of their treatment plans. That is why we offer a wide variety of services including physical therapy, sports medicine, pain management, regenerative medicine, pregnancy chiropractic care, neuropathy treatment, and more. Our goal is to target the root cause of your injuries or illnesses so that we can treat them appropriately.
Even though we do want to treat the symptoms that are bothering you, we also want to prevent the condition from coming back in the future. That is why we spend time with all of our patients, getting to know them personally. Then, we will work with you closely, developing a treatment plan that has been customized to directly address your concerns. 
What Conditions Do Our Chiropractors Treat?
At Core Spine & Rehabilitation, our chiropractors and pain management physicians can treat a wide variety of conditions. Some of the most common conditions chiropractors & pain management physicians treat include: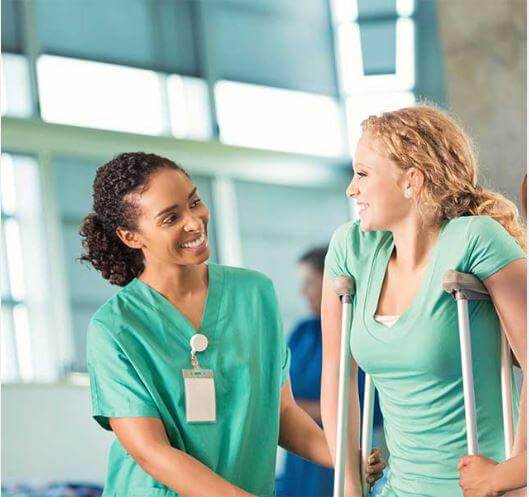 Back Pain Conditions
We have experience treating a wide range of back pain conditions including paraspinal muscle tenderness, pinched nerves, and herniated discs. 
Neck Pain and Conditions
We can also treat numerous neck pain conditions including whiplash, cervical ligaments strains, and muscle strains.
Spinal Pain
If you are experiencing spinal pain from a pinched nerve, a compression injury, or spinal stenosis, we can help you with this as well.
Knee Pain
There are numerous knee pain conditions we can treat including ligament sprains, patellar injuries, and meniscus problems.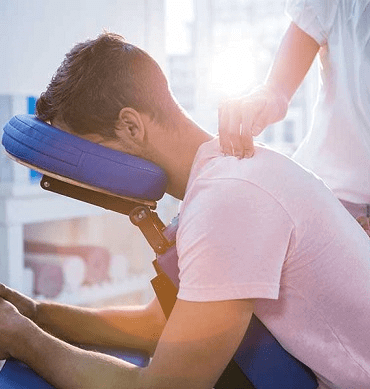 Plantar Fasciitis
If you are suffering from plantar fasciitis, our team can help you alleviate this foot issue.
Sleep and Focus Issues
We can help you target sleep and focus issues that might be impacting your quality of life.
Headaches and migraines
We can also treat headaches and migraines, including acute and preventative care.
Rely on our team to help you with this list of conditions that our chiropractors can treat.
Physical Therapy Specific Conditions
Our Physical Therapists work hand in hand with you and your other healthcare providers to ensure the best outcomes. Below are some of the things that our physical therapy team can help with: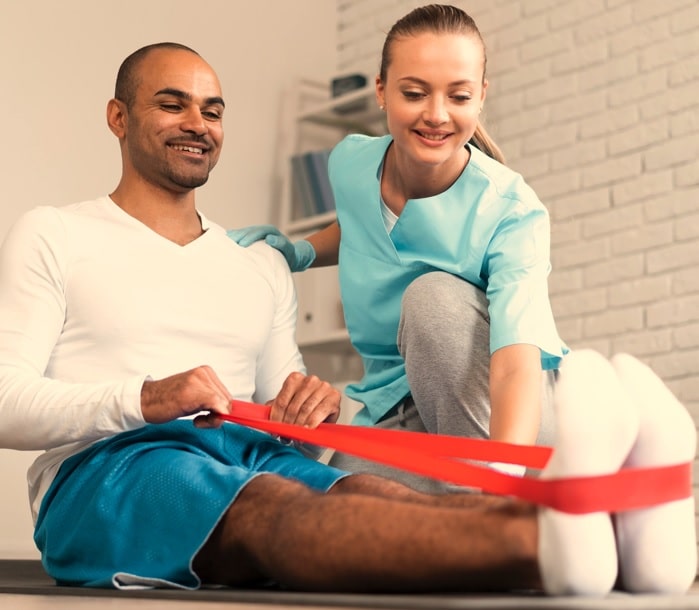 Loss of strength can be the result of many issues including age. 
Loss of Stabilization can lead to many issues and injuries in the future. 
Lack of Balance and Coordination is common with post-surgery and injury recovery.
Weakened Cardiovascular Health can result in a lower quality of life and activities. 
Post-Surgical Pain and Discomfort are fairly common and our team is here to help work alongside our other providers.
Reduced Mobility and Flexibility can lead to muscle tears or issues with ligaments.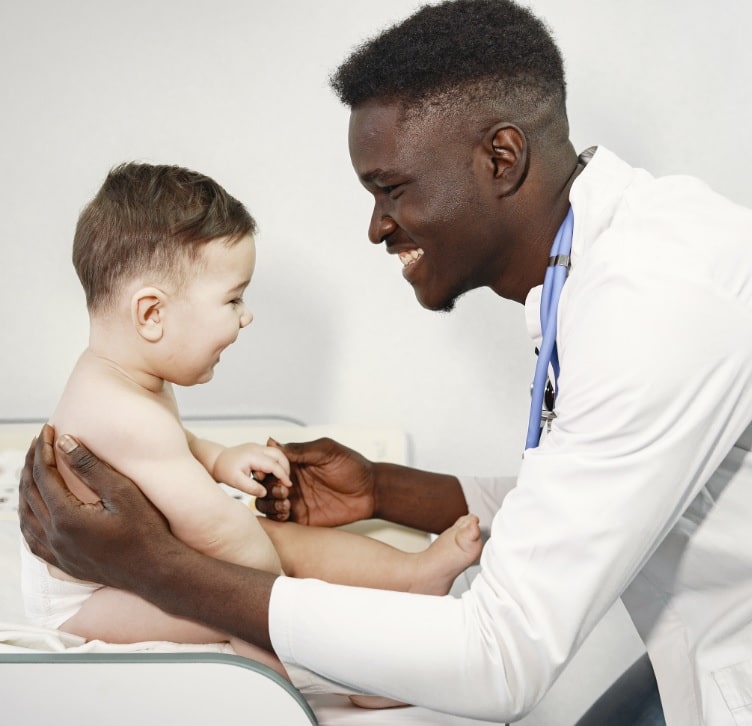 Pediatric Birth Trauma and Developmental Delays
If your pregnancy experiences complications, your child might have developmental delays. We specialize in helping children with these issues. Our goal is to get to know you and your child closely. That way, we understand how to make him or her comfortable. Then, we will work with your family personally to make sure your child has a high quality of life that includes comprehensive healthcare.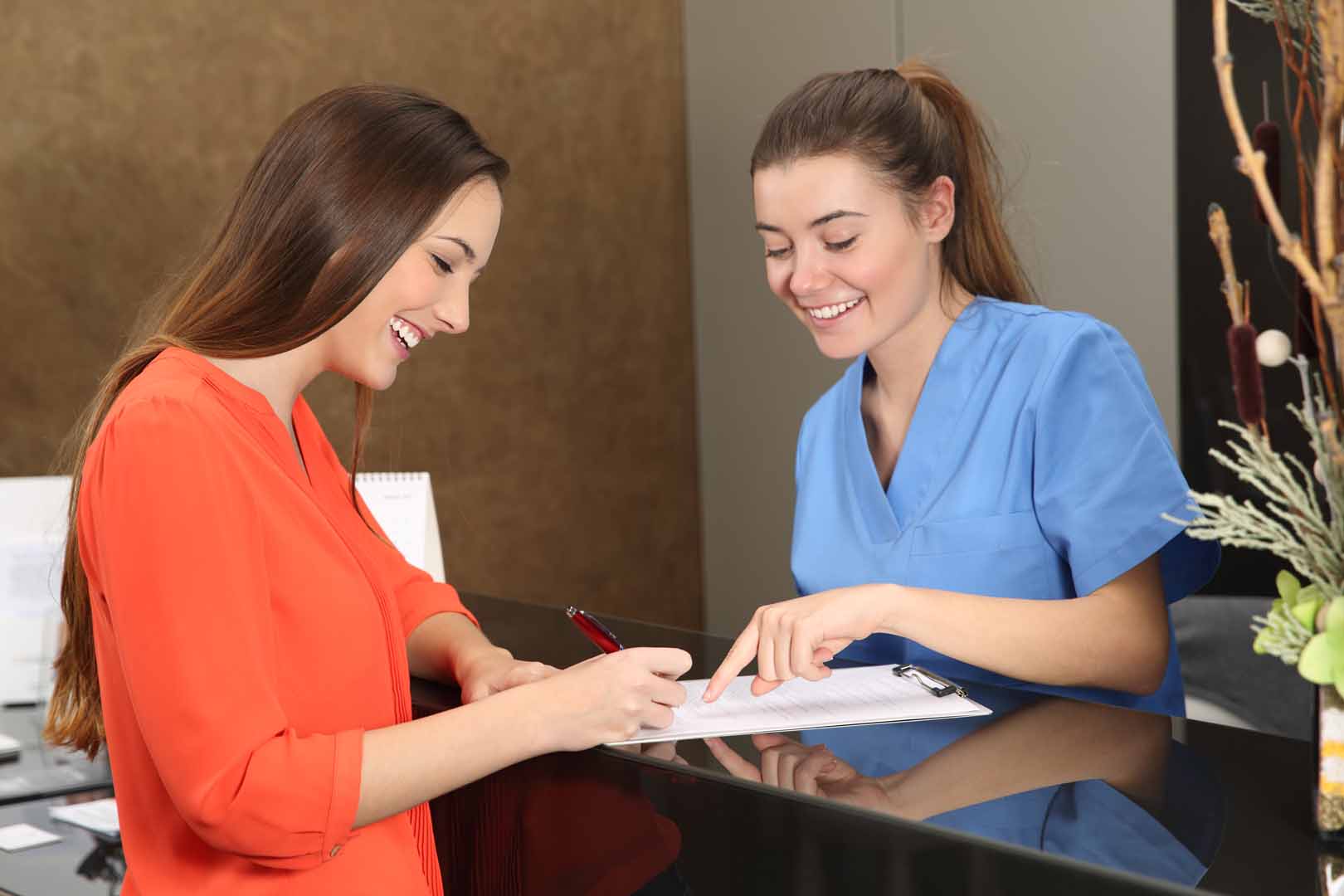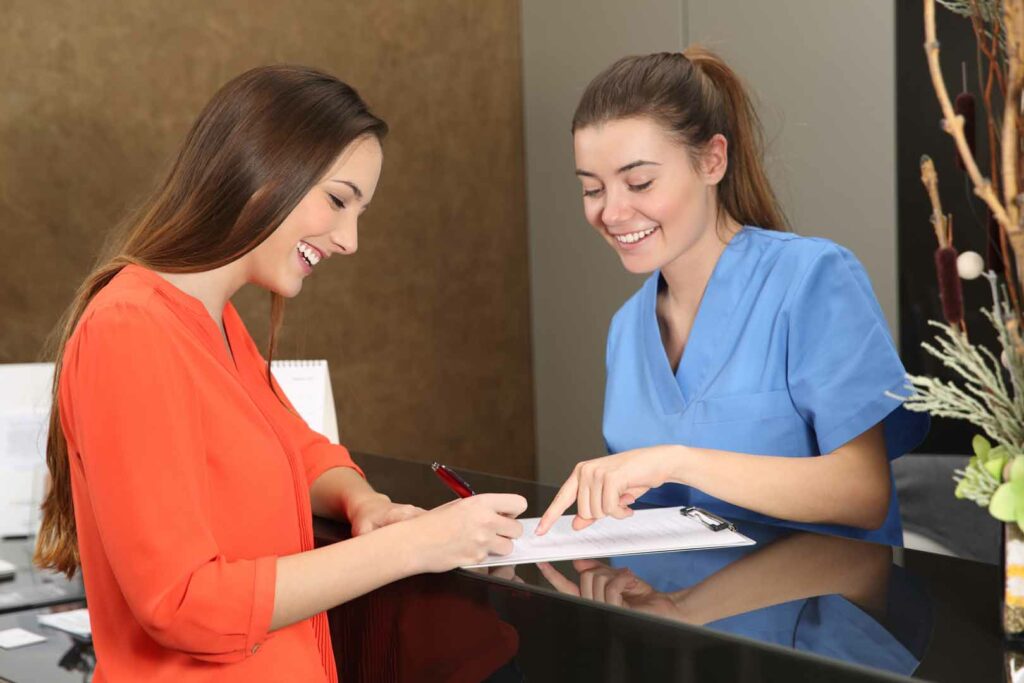 Our Treatment Providers Will Work With You Personally
We understand that you may be coming to visit Core Spine & Rehabilitation for the first time. Therefore, you may not know exactly what to expect. New patients always get a free consultation. Then, we provide you with access to a wide range of diagnostic testing and consultation. We will turn over as many options as possible, making sure that we identify all possible diagnoses. That way, when we set up a treatment plan, you know that we have considered all possibilities. We also work with you during every stage of the treatment process, adjusting as needed. 
Call Core Spine & Rehabilitation for Professional Chiropractic Care
Our Professional Chiropractors, Physical Therapists, and Pain Management Physicians are able to handle a wide variety of injuries and illnesses. We have worked hard to expand the array of treatment services that our chiropractors treat, and so we can help you in the best way possible. The Core Spine & Rehab team is here to listen to you personally, allowing us to customize our treatment services to meet your specific needs. We have glowing reviews from countless patients, and we only recommend surgery as a last resort. Contact us today at (281) 609-8142 to make an appointment with a chiropractor, physical therapist, or pain management physician from our team.