Posture Problems Treatment In The Woodlands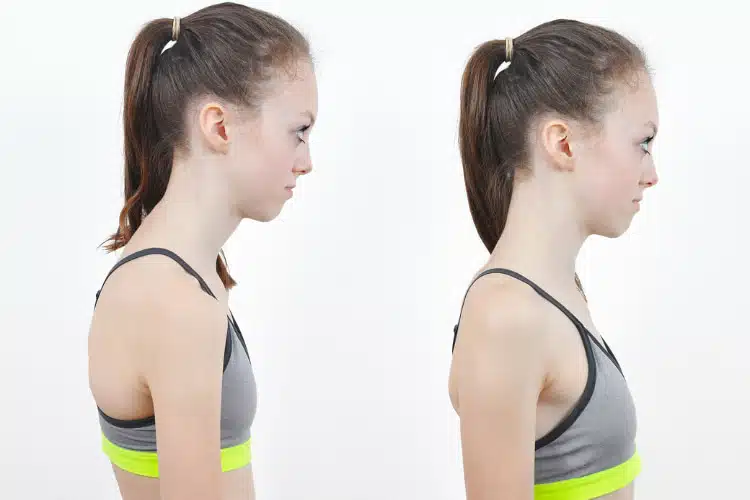 Good posture maintains your body's positioning and alignment (whether sitting or standing) concerning gravity forces. Gravity constantly exerts pressure on your spine, ligaments, joints, and soft tissues by pushing against these components. Consciously practicing good posture means you are distributing gravitational forces evenly throughout your body to reduce stress on your spine, joints, and ligaments.
Core Health Spine & Rehabilitation provides a multi-disciplinary, integrated approach to chiropractic care and physical therapy in addressing posture problems that can harm your overall health. If you suffer from chronic pain in your lower or upper back, shoulder pain, headaches, and unexplainable medical conditions, call us today to schedule an appointment for posture problem treatment in The Woodlands.
4 Common Posture Problems
Slouching
The most common posture problem is neglecting to sit upright by keeping your spine straight and extended. When your mother told you to "stop slouching!", she was probably telling you to straighten your spine and throw back your shoulders. Everybody slouches from time to time, but constantly slouching may cause more serious medical issues than pain and stiffness.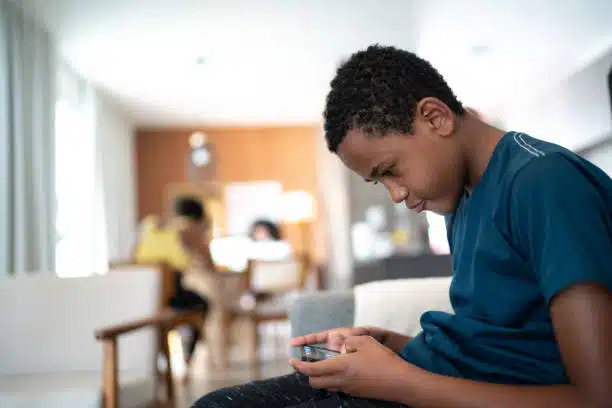 Hunchback
A gradual curvature of the thoracic spine (upper back) can occur in people who spend hours every day hunched over their computer desk. Hunching forces an abnormal tightening of the chest muscles which, in turn, causes upper back muscles to weaken and atrophy.
Rounded Shoulders
When you stand with your arms at your sides, the palms of your hands should be facing toward your body. People with poor posture and rounded shoulders can be identified by the way they hold the palms of their hands facing outward instead of inward. The unnatural holding of the palms facing outward is caused by the internal rotation of the shoulder joints.
Forward Head (text or tech neck)
If you stand or sit with your head positioned in a way that doesn't align the ears with your body's vertical midline, you may need posture problem treatment in the Woodland for "forward head". People who spend a lot of time sitting at a desk or texting on their cell phone are at risk for forward head posture.
Consequences of Poor Posture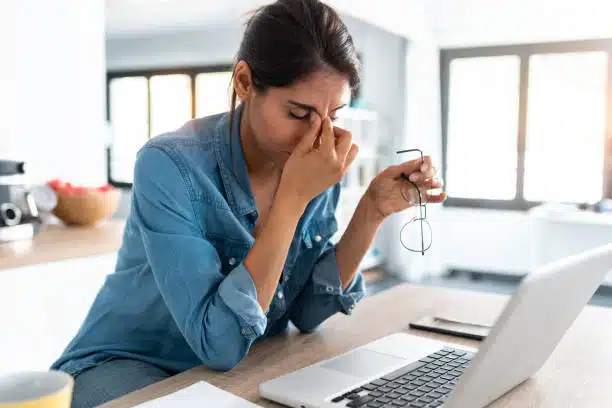 In addition to chronic neck, back, and leg pain, poor posture may also cause:
Acid reflux (GERD)
Headaches and migraines
Sciatica
Circulatory problems
Fatigue
Dizziness
How Core Health Spine & Rehabilitation Can Help Treat Common Posture Problems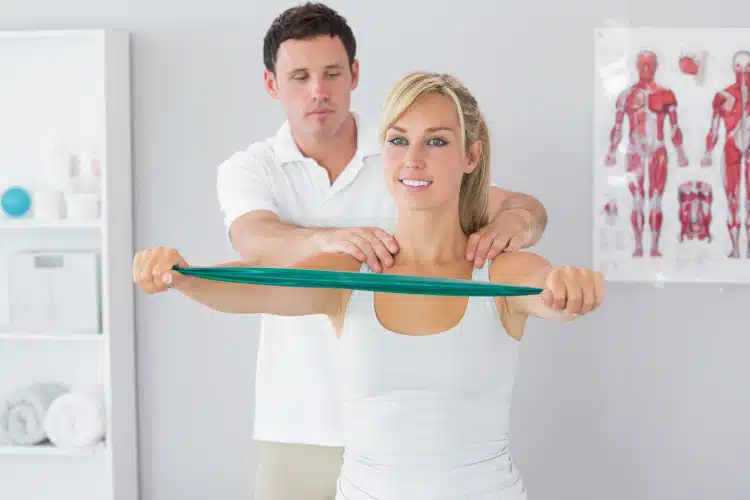 Whether they need chiropractic care for posture problems, physical therapy for posture problems, or a combination of both modalities, the Woodlands, TX, and surrounding area residents know they can depend on Core Health Spine & Rehabilitation to provide exceptional, patient-centered care for addressing their posture problems.
Our expertise in diagnosing and treating poor posture conditions is unique to other spine and rehab centers in southeastern Texas. During your initial assessment, your doctor will examine your back and spine for signs of abnormal curvature. A personalized treatment program will then be created to replace poor posture practices with good posture practices.
Chiropractic care for posture problems includes spine adjustments, spine alignment techniques, and educating patients about adopting correct sitting and standing postures.
Physical therapy for posture problems includes customized exercise and muscle-strengthening programs to improve upper-body support for the spine.
Benefits of Chiropractic Care and Physical Therapy for Posture Problems
A reduction or elimination of pain, improved mobility, and enhanced health and well-being are just a few of the benefits you will enjoy from receiving posture problem treatment in The Woodlands. Physical therapy and chiropractic care work synergistically to address the root cause of posture problems and provide long-term results.Start feeling better today by taking the next step towards better posture and health through the combined benefits of chiropractic care and physical therapy. Call 281-364-2673 to schedule an appointment at Core Health Spine & Rehabilitation in The Woodlands, TX.