Physical Rehabilitation in the Woodlands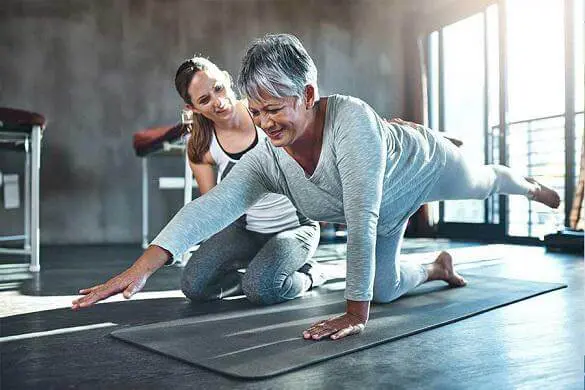 If you have experienced a serious injury, you may have concerns about making a full recovery. The good news is that with the right treatment and care, it is possible to regain your functionality and return to your normal life. One highly effective method for achieving this is through physical rehabilitation.
At Core Health Spine & Rehabilitation, we specialize in providing exceptional physical rehabilitation in The Woodlands that is tailored to your unique needs. Our team of skilled and experienced providers is dedicated to helping you achieve a full recovery and regain your independence.
Conditions Treated with Physical Rehabilitation
Our comprehensive physical rehabilitation services cover a wide range of conditions, including but not limited to: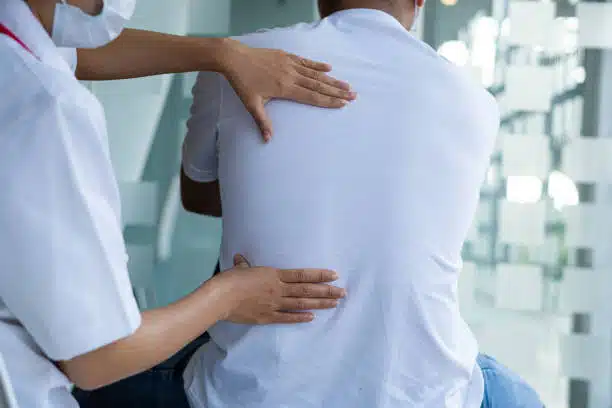 Orthopedic injuries: Whether you're dealing with fractures, sprains, strains, or dislocations, our physical rehabilitation interventions can expedite healing, improve strength, and restore normal movement.
Musculoskeletal conditions: From arthritis to tendonitis and bursitis, our targeted physical rehabilitation techniques can alleviate pain, reduce inflammation, and improve joint flexibility.
Spine and back conditions: If you're struggling with herniated discs, sciatica, or spinal stenosis, our therapists are well-versed in spine rehabilitation, focusing on strengthening the supporting muscles and alleviating pressure on the affected areas.
Post-surgical rehabilitation: We offer tailored rehabilitation programs for patients recovering from joint replacements and ligament repairs, assisting them in regaining full function and safely returning to their daily activities.
Sports injuries: Whether you've experienced ACL tears, rotator cuff injuries, or concussions, our sports-focused physical rehabilitation programs are designed to get you back in the game safely and efficiently.
Chronic pain management: Our providers are experienced in addressing conditions like fibromyalgia, chronic back pain, and migraines, providing effective pain relief strategies and enhancing your ability to manage and cope with chronic discomfort.
Benefits of Physical Rehabilitation
Physical rehabilitation offers numerous benefits that contribute to your overall well-being, including: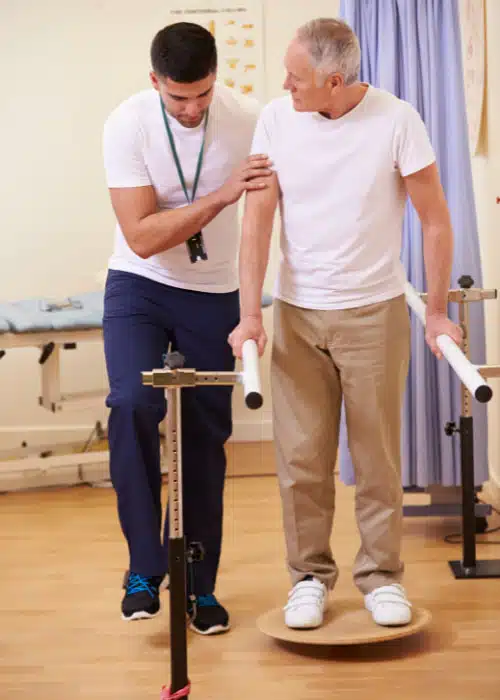 Pain Relief: Our skilled providers use targeted techniques to alleviate pain, reduce inflammation, and promote the body's natural healing process, providing you with much-needed relief from discomfort.
Improved Mobility: Whether you're recovering from an injury, surgery, or dealing with a chronic condition, our physical rehabilitation interventions focus on restoring range of motion, flexibility, and strength, enabling you to move freely and perform daily activities with ease.
Enhanced Function: Through carefully designed exercises and therapies, we help rebuild muscle memory, improve coordination, and restore functional abilities, empowering you to regain independence and confidence in your daily life.
Injury Prevention: Our providers not only address current injuries but also work with you to develop techniques and body mechanics that can help prevent future injuries, safeguarding your well-being in the long term.
Rehabilitation after Surgery: For patients recovering from surgical procedures, our rehabilitation programs are tailored to facilitate a successful recovery, promote tissue healing, and restore optimal function as quickly and safely as possible.
Management of Chronic Conditions: If you're living with a chronic condition such as arthritis, fibromyalgia, or chronic back pain, our physical rehabilitation techniques can significantly reduce symptoms, enhance mobility, and improve your overall quality of life.
Sports Performance Enhancement: Whether you're a professional athlete or a fitness enthusiast, our specialized physical rehabilitation programs are designed to optimize your athletic abilities, enhance performance, and minimize the risk of sports-related injuries.
Education and Self-Management: We believe in empowering our patients with knowledge for self-care. Our providers in The Woodlands educate you about your condition, teach you to exercise for at-home practice, and provide valuable guidance for maintaining a healthy and active lifestyle.
Why Choose Us for Your Physical Rehabilitation Needs?
At Core Health Spine & Rehab In The Woodlands, we offer unmatched care and service, including: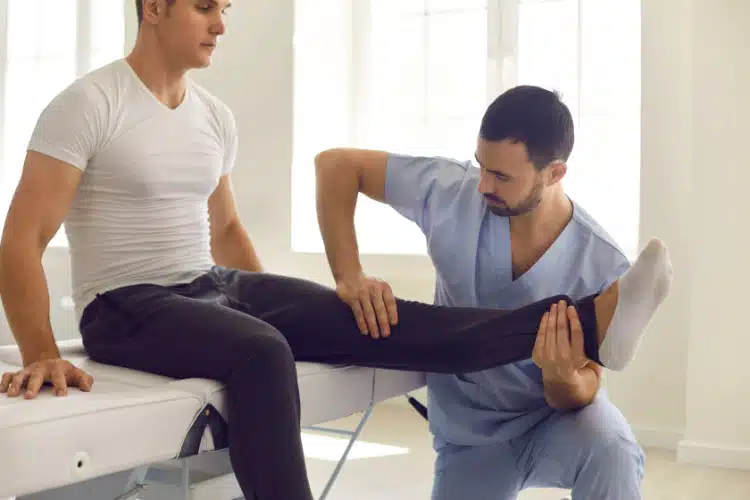 Experienced and Skilled Professionals: Our team of providers has extensive training and expertise in treating various conditions and injuries.
Individualized Treatment Plans: We take a personalized approach to develop customized therapy programs tailored to each patient's unique needs and goals.
Comprehensive Services: In addition to physical rehabilitation, we offer a range of complementary services such as chiropractic care, pain management, and sports medicine, ensuring comprehensive care under one roof.
Patient-Centered Care: We prioritize the well-being and satisfaction of our patients, actively involving them in their treatment plans and fostering a supportive and compassionate environment.
Evidence-Based Practices: Our physical rehabilitation techniques are grounded in the latest research and evidence-based practices, ensuring the most effective and up-to-date treatments.
State-of-the-Art Facilities: Our clinic is equipped with modern equipment and advanced technology, enabling us to deliver high-quality care in a comfortable and conducive environment.
Collaborative Approach: We work closely with other medical doctors, such as chiropractors and pain management specialists, to ensure seamless coordination and holistic care for our patients.
Commitment to Ongoing Education: Our providers stay abreast of advancements in the field through continued education and professional development, ensuring the highest standard of care.
Restore Function and Regain Your Independence!
At Core Health Spine & Rehabilitation, we take pride in being a trusted provider of physical rehabilitation in The Woodlands area. We believe in avoiding surgery as the first option and strive to find non-invasive solutions to help you recover and improve your overall well-being. To learn more about our services or to schedule your consultation, contact us today at 281-364-2673. Our compassionate team is ready to assist you on your journey to recovery and improved quality of life.