Chiropractic Back Pain Treatment in The Woodlands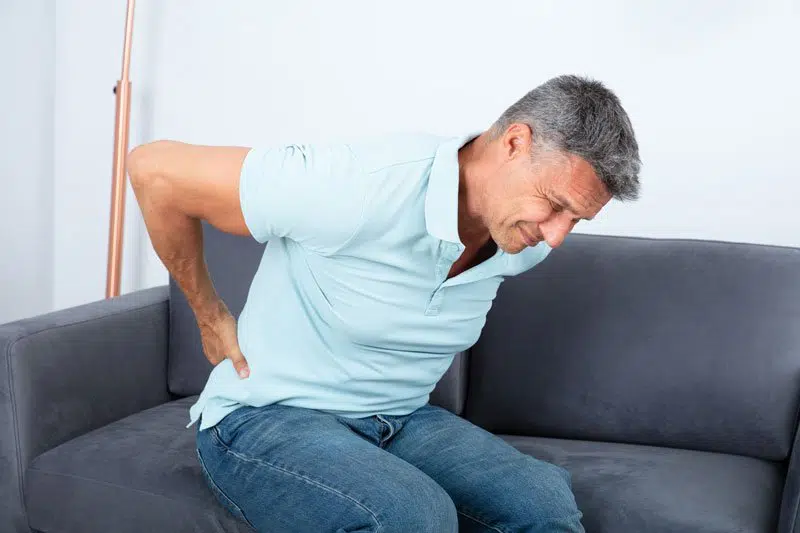 If you suffer from back pain in The Woodlands, TX, you might have trouble completing your daily routine. You may also have trouble sitting, standing, walking, and taking the stairs. Fortunately, there is back pain treatment in The Woodlands, TX available from Core Health Spine and Rehabilitation. Learn more about back pain below!
What Are the Causes of Back Pain?
There are several reasons why you might have back pain; however, they are usually divided into acute and chronic causes. Examples of acute causes of back pain include pinched nerves, herniated discs, and muscle strains. Examples of chronic causes of back pain include osteoarthritis, poor body posture, and spinal stenosis. No matter what the cause of back pain might be, it can have an adverse impact on your life.
How Back Pain Affects Our Daily Lives
Acute and chronic back pain can have an impact on your overall quality of life. Some of the most common ways back pain might impact your life include:
You might have a hard time completing your activities of daily living because of discomfort.
Havin a hard time staying in shape because you might be unable to exercise.
Because of the discomfort, you can have trouble resting at night.
It is important to seek treatment from a qualified professional. The treatment process can vary depending on the type of back injury you have.
Types of Back Injuries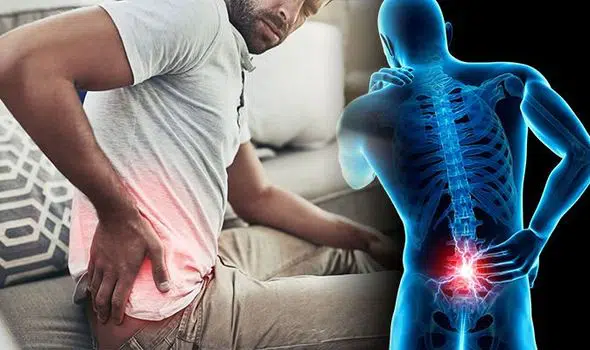 There are several common types of back injuries that someone might have. Common examples include:
Herniated Disc: A herniated disc takes place when the soft cushion between the vertebrae ruptures. This fluid leaks onto the nerves, leading to shooting back pain.
Degenerative Disc Disease: This is a condition that gradually causes the discs in the back to dry out, causing them to shrink over time.
Paraspinal Muscle Strain: This is an injury that impacts the muscles that flank the spinal column. This can lead to tightness and stiffness on the sides of the spine.
Spinal Stenosis: This is a condition that causes the spinal canal to narrow, leading to pinching of the nerves as they flow through the canal.
These are just a few of the many injuries that could impact your back.
How Do Chiropractors Treat Back Pain
If you are wondering how to relieve back pain fast, you should visit a chiropractor for help. There are several ways a chiropractor might treat back pain; however, the first step is to complete a thorough evaluation. A chiropractor will take a look at your back, trying to identify the root cause. Then, the treatment plan will be targeted toward eradicating that root cause, treating your back pain.
Types of Treatments for Back Pain
A few types of chiropractic treatments a chiropractor might use include:
Chiropractic Care: Chiropractic care for back pain uses adjustments and manipulations to make sure the vertebrae in the back are lined up properly. This places your spine in a position to heal. A chiropractor may also implement therapies and rehabilitation exercises to assist in your recovery.
Pain Management: A chiropractor may choose to co-manage your condition with a pain management physician. Pain management can be an integral part of back pain treatment. A chiropractor can incorporate lifestyle changes that can help you address back pain naturally, and a pain management physician may offer non-surgical, minimally invasive injection options for pain control.
Physical Therapy: A chiropractor may choose to co-manage your condition with a physical therapist. Back pain relief exercises are designed to strengthen vulnerable parts of your back, increasing support for previously injured areas. This can reduce the chances of repeat injury.
Count on a chiropractor to help you craft a strong treatment plan for lower or upper back pain treatment the Woodlands, TX.
Back Pain Chiropractor in the Woodlands
If you are looking for lower or upper back pain treatment in the Woodlands, TX, we can help you. We can help you figure out how to relieve back pain fast, and we can develop back pain relief exercises that can help you not only get better but stay better. We accept most types of insurance, and we only recommend surgery as a last resort. Contact us today at 281-364-2673 to make an appointment to learn more about back pain treatment!