Prenatal Chiropractic Care in the Woodlands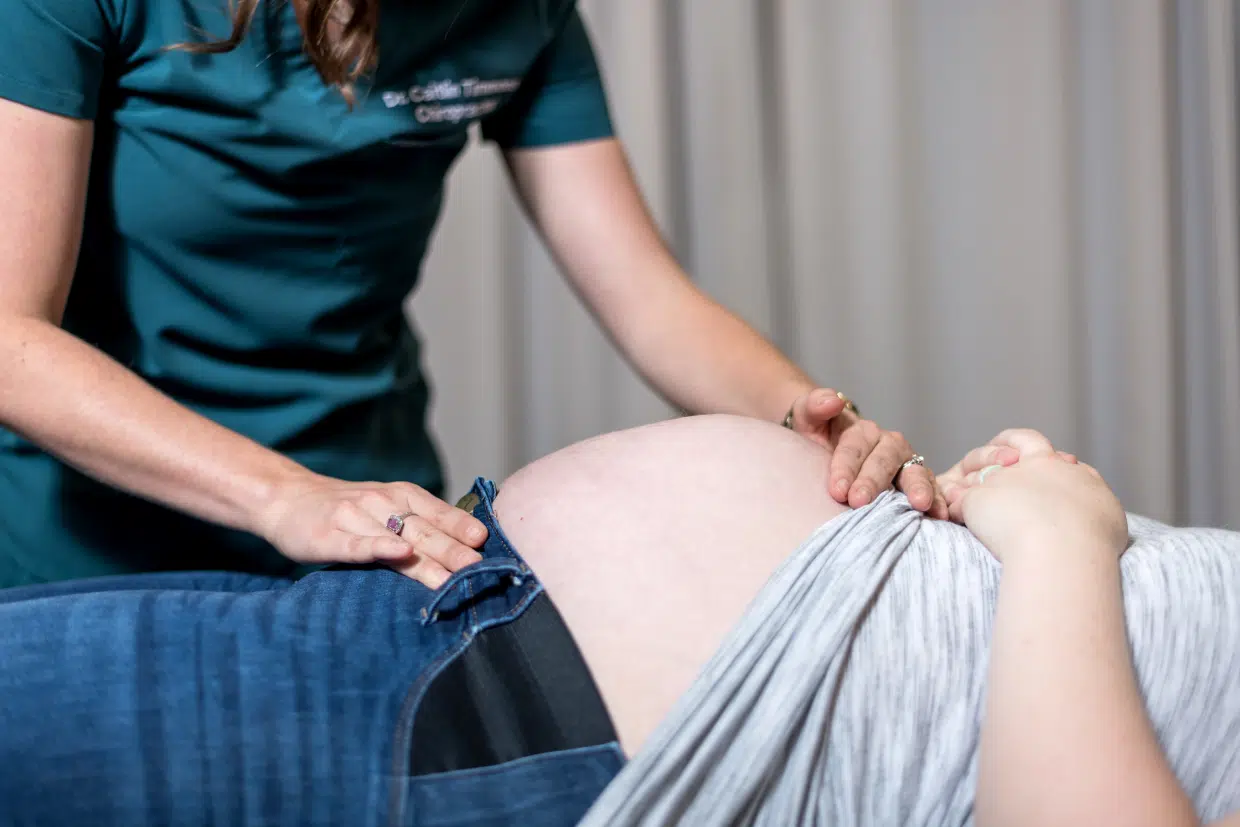 If you are pregnant, then you have to take care of yourself and your unborn child. This means seeking comprehensive healthcare. Unfortunately, some medical care during pregnancy can lead to complications and side effects. That is why you may be interested in seeing a pregnancy chiropractor for prenatal. There are a number of changes that take place during pregnancy. A few common issues include:
Back pain is a significant problem for women during pregnancy. The first trimester lower back pain can be serious; however, back pain during the second trimester can also be difficult to handle. There are even back labor symptoms. Effectively treating back pain can make a significant difference during pregnancy.
Joint pain is another common issue during pregnancy. The hips, knees, and ankles have to support additional weight, which can lead to significant discomfort.
It is not unusual to suffer round ligament pain as well. It might be a challenge to address round ligament pain during pregnancy; however, a prenatal chiropractor may be able to help you.
Ultimately, loose limbs and rapidly shifting posture can make pregnancy difficult. That is why you should see a chiropractor for prenatal chiropractic care in The Woodlands, TX.
Pregnancy Chiropractic Care Is Safe
There are a lot of people who are concerned that chiropractic care for prenatal might not be safe. A chiropractor for pregnant women has been specifically trained to make sure that you and your unborn child are safe. For example, multiple studies have shown that chiropractic care is a safe, effective, and drug-free way to treat a variety of musculoskeletal symptoms that could develop during pregnancy.
If you are pregnant, you should start seeing a chiropractor as early as possible. That way, you can work with a professional pregnancy chiropractor to develop a comprehensive plan for your health care during pregnancy. If you see a prenatal chiropractor regularly, you may be able to prevent a lot of the issues discussed above. A pregnancy chiropractor can make sure that your bones and ligaments are properly aligned. That way, you may be able to avoid back pain and joint pain.
You may find it best to see a pregnancy chiropractor later in the day instead of early in the morning. That way, you can figure out exactly where your symptoms are located. This may allow the chiropractor to focus his or her treatment on certain problem areas.
The Benefits of Chiropractic Care During Pregnancy
There are several benefits of seeking chiropractic care during pregnancy, including:
A chiropractor can get to the root cause of many of the issues discussed above, preventing your symptoms from coming back.
By keeping your body properly aligned, you may experience a smoother labor.
You will have an easier time managing your stress during pregnancy because your prenatal chiropractor can help you minimize that comfort.
A pregnancy chiropractor can also treat sciatic nerve pain, which is common during pregnancy.
By keeping your body aligned, you may be able to avoid vomiting during labor.
Ultimately, there are a lot of reasons why you should reach out to a professional chiropractor for help during pregnancy. If you see a chiropractor early in your pregnancy, you may be able to avoid complications down the road.
Contact Core Spine and Rehabilitation for Prenatal Chiropractic
Whether you are dealing with first trimester lower back pain, vomiting during labor, or back labor symptoms, you should rely on a pregnancy chiropractor who can help you with prenatal chiropractic care in the Woodlands. That is where we can assist you. We are Core Spine and Rehabilitation, and we can address a variety of pregnancy symptoms in The Woodlands, TX, including back pain during the second trimester. We provide access to the top positions in Houston and we can work with you personally, developing a treatment plan that will last throughout your pregnancy. Contact us today at 281-364-2673 to schedule an appointment!